Day Tour of Ourimbah State Forest
Posted on 5 June 2021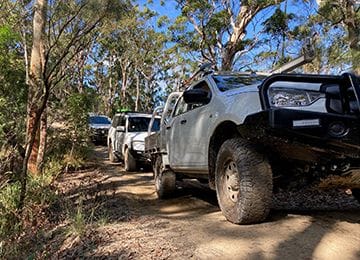 With views forever and only an hour from Sydney's Nth Shore, this group of 5 cars traversed the 4WD trails of the Ourimbah State Forest and Central Coast hinterland before enjoying a picnic lunch overlooking Palm Beach.
The chance for short bushwalks with lots of photo opportunities meant that this beautiful part of the world could be fully enjoyed. As The Crow Flies 4WD Tours, prides itself on being an eco-tourism advocate and preserving our bush for generations to come.
Some of our less experienced 4WDers found this trip to be informative, confidence building and a fun introduction to the 4WD tag-a-long tour format.
What a great way to spend a sunny winters day in your 4WD.